Today I woke up thinking that I wanted to share with you today, or better my morning.
I planned my time, so that this morning I could be free and I could devote in all quiet to the changing of season, so loved so hated from everyone.
But then, since I take a lot of care of it, it came in my mind why I do this like that, and it's to create a wardrobe not only to put everyday clothes, but also that I love looking at, my dream's wardrobe.
Maybe it's even excessive, it's true, but it's to give you an idea and stimulate you to change a boring routine in a pleasant moment to admire every time we open it, and above all to have a clear mind on the clothes to wear and not to say: I've nothing to wear!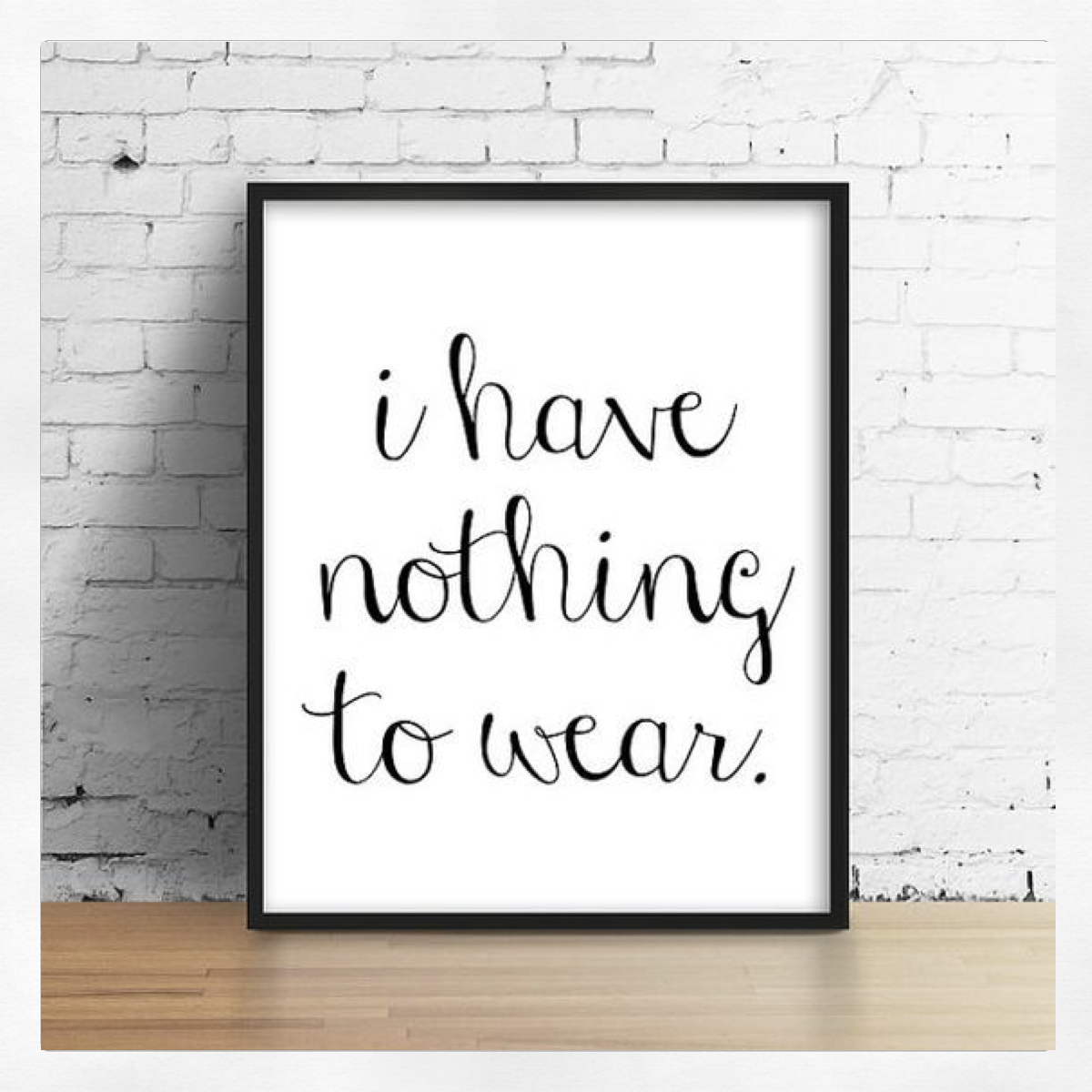 Plan the day!
Rule number one, at least for me, is the most important, the schedule.
Don't be in a hurry, don't do it last minute in an afternoon with husband and kids, nor a morning in which you'll be obliged from cold and heat to look for that sweater put somewhere because suddenly the temperature has dropped to 6 degrees or rose up to 30… but actually you've gone further and there wasn't time for the passage. So, with decision and courage, fix the day in the calendar and take your time, add an hour, we want to do things well.
Buy accessories.
The dream's wardrobe needs some specific accessories: same hangers in color and dimension (I personally use the white ones from Ikea), perfumes for wardrobes, chalks (as you see in the picture) or natural lavender anti moths bags; this detail will give you lots of satisfaction at the end, you'll open the doors and you'll smell a delicious perfume, or in a walk-in closet. Boxes of your favorite color for the lightest things or smallest to put on the top. Boxes for tissue shoes that you will decide to keep in the walk-in closet but on sight.
Time schedule: free an empty space to support the clothes to move.
This step could seem lame, but it's not, it's essential. You must have all the clothes in front of you. I do it on the bed, putting under it a clean cotton sheet that I use for this works. Marie Kondo, the writer of the "Arte del riordino" advises on the floor, you see how you prefer.
Look at the clothes for some seconds.
Empty the wardrobe from all the clothes on the bed and take every single thing in your hand. Look at it for some seconds, is it clean? Is it faded? The edge is perfect? Did you put it this year? You can't wait to put it next year?
Ask yourself these questions, to decide if keep it or not, and in case you decide to keep it, whether it's ready to be worn or needs repair. In case of maintenance, do it now, next year it must be ready to use, as new.
Clean the closet.
When the doors will be free, clean them up, I recommend some natural cleaners homemade, with water and vinegar or better water and baking soda. I prefer using water and baking soda because it has a better smell and also because baking soda is a natural disinfectant.
If you don't know its benefits, I advise to look up online, there are plenty interesting free guides to consult.
After cleaning all, dry it with a cotton towel and put the lavender perfumes or the chalks inside before putting the clothes.
Put the clothes in the closet.
Now it's the moment to put them, the closet is clean and perfumed and ready to keep our clothes. If you haven't done it yet, do it now, and keep an eye of what you're putting in your hangers. Do you like these dresses? Ask yourself the same questions of number 4, knowing that you'll wear these clothes from tomorrow. Are you ready? So if you don't like something, take a moment to decide what to do about it.
The importance of boxes.
The clothes of the past season will be put in other doors, while the t-shirts and the light things and accessories will be put in the boxes. I recommend some beautiful ones, because not only the closet will be in order but at the end of the work, the feeling will have to be of being in a boutique. Yours.
Why our closet can't be like that?
Nothing stops us from doing it, it's up to us and our personal taste.
The importance of the accessories and the details of our Dream's Closet.
Now you find everything, hangers, hooks, perfumed chalks, container for shoes…a lot of things to make you enter happy in your walk-in closet; you just need some hours more, but once you've done the greater work you can dedicate on the change of season.
The essential thing I surely recommend is to have the same hangers, at least for the color. Entering and see the same white wood hangers has another appeal.
You'll find satisfaction in entering in a walk-in closet not only in order but also wonderful.
Even your clothes will appear better. Boutique Style.
Take some time to dedicate on accessories; they have a relevant weight, in your outfit as in your closet.
Belts should be checked sometimes, do you like keeping it hanged or rolled up at hand?
The important thing is having them in front of our eyes when we need them.
The drawers with foulard, pashminas and hats, even if we use it less, should be pulled out and checked one in while.
Enhance the clothes.
Do you know why when we buy a dress in a shop; it looks better of when we put it in our closet? I've asked myself this question several times, often without finding what I was looking for. In some shops, be careful, there aren't much hung clothes, often they are divided in colors, and you find the combined accessory. Everything's beautiful, except for the fact that it's impossible to have those spaces in our closet, since we accumulate a lot, so we need to enhance them somehow.
Surely, you can divide the dress you put every day from the most elegant ones.
I make this division based on the textile, because I love wearing silky dresses also in winter, so I start with light dresses going on with the most massive ones. So at a glance I already have an order and they're not mixed. For the sweaters, blouses and shirts I divide them by color.
Find your order, and proceed with care. Today's work will pay you tomorrow.
Pay attention to shoes.
Do the same things. I put the shoes from the past season in appropriate boxes which will go in the false ceiling. But checked them and ask ourselves the same questions of before. Are they still good? Did we use them? Did they need a magical touch from our trusted shoemaker?
Otherwise make room to shoes that we like more and that we usually wear without regrets.
I generally use the principle that if I don't use something for 2 years in a row I have to find it a place but not in my closet, maybe I made the wrong purchase.
If you go with this spirit, you'll go quick and shipped and you will reach the goal you set for your closet.
I wish you a pleasant changing of season organizing our dream's stylish closet. Yours!
Viviana Grunert
Commenti
commenti